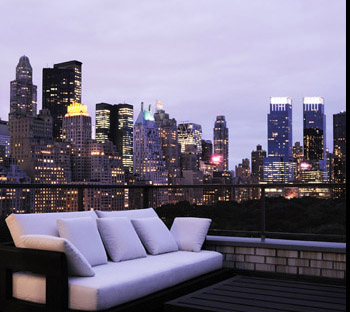 During my last visit to Paris I couldn't stay away from the Balmain boutique(44 Rue François 1er). It was on the list of attractions solely because it has been designed by Joseph Dirand, French Architect whom I admire very much.
Last spring, on one of the episodes of "Selling New York" – a show featuring exquisite and unique real estate of Manhattan, NYC, – I was absolutely delighted to see Joseph Dirand who traveled from Paris to New York City for a VIP event at 812 Fifth Avenue apartment that he designed a few years back.

Located on the 17th floor at Fifth Avenue and East 63rd Street this gorgeous apartment is offering spectacular views that are second-to-none. The materials, the furniture… Originally the apartment consisted of multiple small rooms. By changing the layout, the architect achieved an airy open floor plan. The window in the living room is like a picture on the wall displaying the perfect view of the Central Park.
Other works of Joseph Dirand&nbsp are as unique and original. My favorite is the apartment sur le Quai Anatole France, Paris (pardon my French). The view from the balcony is absolutely delicious.

«I am happy, because that is my work, that is my life» said Joseph Dirand in his interview with Tim Seifert. Being one of the most talented and accomplished architects in the world, he creates wonderful buildings and interiors that without a doubt are as timeless as they are classy.
Pictures credit: Joseph Dirand