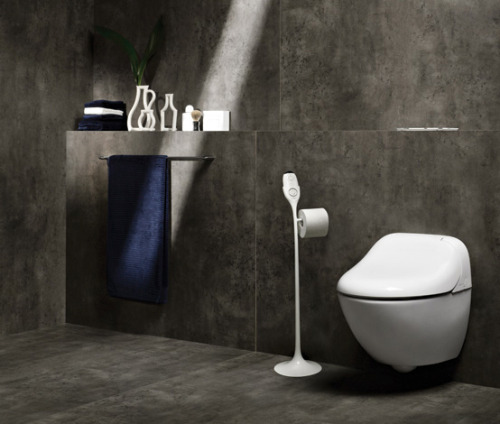 This Modern Toilet is enhanced by Washlet from Toto toilet Seat.
"The pursuit of cleanliness can be better in every way, from a clean perspective to a green perspective. The Washlet uses water to cleanse and refresh and can significantly reduce the consumption of toilet paper."
Toto is famous by its innovative products and this one is not an exception: Features: automatic, hands-free flushing system and a sensor-activated lid that automatically lifts as you approach the toilet and lowers as you walk away.